Paradise by Alexander Abaturov at IDFA !
We are thrilled to announce that Paradise by Alexander Abaturov is selected in international competition at IDFA 2022.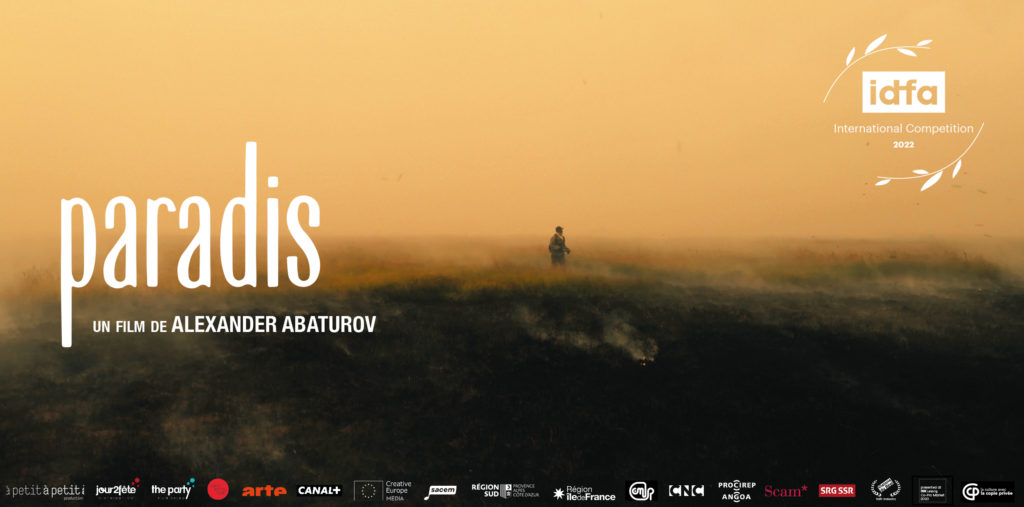 Congratulations to Alexander Abaturov and all his team !

Director: Alexander Abaturov / Image : Paul Guilhaume / Montage : Luc Forveille, Alexander Abaturov / Sound : Myriam René, Sorin Apostol, Frédéric Buy / Color Grading :Christophe Bousquet Original soundtrack : Benoît de Villeneuve, Benjamin Morando et Delphine Malaussena avec les Percussions de Strasbourg
Production : Petit à Petit Production (France)
In coproduction with Sibériade (France), Intermezzo Films (Suisse) et Arte France Cinéma
Thank you very much to all of our partners for their support :

With the participation Canal + et d'Arte France
With the support of
The Creative Europe – Media Programme of the European Union / Image-Mouvement du Centre National des Arts Plastiques, / de la Bourse Brouillon d'un Rêve de la SCAM / Fond d'Aide à l'Innovation Audiovisuelle du CNC / Région Sud Provence-Alpes-Côte d'Azur en partenariat avec le CNC / Région Île de France en partenariat avec le CNC / Procirep – Angoa / SACEM / Vision du réel-Pitching / Succès passage antenne SRG SSR.
Distribution : Jour2Fête
International sales : The Party Film Sales